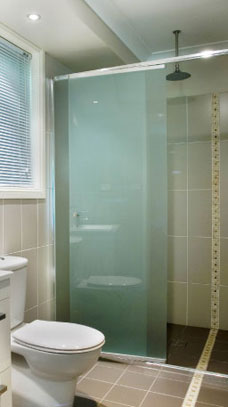 Testimonials

Aaron and Kobie Back – Ashmore Addition
Kev,
I just wanted to let you know that so far we're really happy with the quality of work your guys are doing. Everything seems to be progressing really quickly too which is great. You've obviously got everything well organised for it to flow so well. You've definitely hired quality workers.
After speaking with you originally l was happy that we'd chosen Jemade for our renovation, but knowing you wouldn't actually be the one on site every day l was a little concerned about the guys that we might have here. I'm pleased to say that we're more than happy to have Jason, Ryan, & Mason here. They are all wonderful guys and a pleasure to see every day. I think Zahli will especially miss 'the boys' when the renovation has finished. Ha-ha J. They are all very professional, friendly, courteous, and take a lot of pride in their work. The quality of work is excellent and they're so quick with getting it all done. Thank-you for organising such a great team to do this renovation for us and thanks for all the work you do behind the scenes Kev!
Jamie and Natasha Baker – Bilambil Home Addition
Just a quick note to say thank you for all of your help over the previous months. From our first point of contact until the very end we have found you and your workers to be professional and super efficient. You made our home extension very easy by handling everything from the design, approval and of course the entire construction process. We are extremely pleased with our end result. We would not hesitate to recommend you to anyone that was considering extending or building an entire dwelling. We feel your work is of a high standard, reasonably priced and above all you and your workers tolerated our two playful dogs even when they ate your tradesman lunch.
Once again thanks very much and we wish you and your company a prosperous future.
Alan and Pam Lawrenson – Pretty Beach New Dwelling
Dear Kevin
I thought it appropriate to write to you after you completed the building of our new beach house at 7 Venice Road, Pretty Beach 2257 on the Central Coast. After the outstanding job you did in 2005 substantially extending our Epping home, it was easy to accept your very competitive quote for our Pretty Beach home. In fact, once we arranged to rent a house near Pretty Beach for your team and your Sydney sub-contractors, we had complete peace of mind building up the coast with a builder that we could implicitly trust.
Your team of very professional builders were a great pleasure to work and liaise with and we were impressed with all your sub-contractors. The personal touch offered by your company was always evident. Our architect, who designed a reasonably complex four level house, like ourselves, was impressed with your attention to detail, quality of work and the excellent finishes obtained.
Another feature of the job that was a credit to you and the architect, Graham Hunt, was the minimal need for costly variants to the contract price. At the completion of the build, the site was cleaned up substantially, that made the landscaping of the site by myself much easier. If anyone is considering using Jemade for a major extension whilst living in the house, we highly recommend them for their site cleanliness, minimising disruptions, quality job and very keen pricing.
Kevin, once again it was a pleasure dealing with you and your staff. Pam and I extend our thanks and best wishes to you and the team and know that you will continue to grow your list of very satisfied clients in the future.
I would be please to provide references to any prospective customers that might contact us.
Dr Darren Calleia & Dr Selina Leow – Kellyville Home Addition and Stanhope Dental surgery
"Kevin and the team at Jemade Design and Construction must be one of the greatest builders in Sydney! Jemade completed a first floor addition to our home including preparing a lift well for placement of a domestic lift for my elderly mother. They were very professional, courteous and friendly from the beginning to the end. Their quote was very competitive. They were punctual everyday which is almost unheard of in the building industry! They cleaned up after themselves every single day which is also unbelievable! The quality of workmanship was impressive and this was mentioned over and over from our friends and family members who are builders. Any building adventures from now – Jemade will be top of the list!"
Paul and Narelle – Stanhope New dwelling
To the team at Jemade, I would like to thank them for their continued efforts to provide my family and I with a home that suits our lifestyle and needs. Kev's continued efforts to design a home to suit our needs, which involved Kev coming around after hours, made the process a whole lot easier. Kev and the team at Jemade were very professional, courteous and understanding in the construction of our home. Advice to anyone wishing to build a new home, go with Jemade, you won't have any regrets.